Have you heard this story?
"I earned $100,000 overnight! Here's how you do it, too!"
---
Imagine you're at work.
You work in an office.
The work is dull and you hate your co-workers.
One day, you're browsing Facebook and you run across a video from an "internet marketing genius" who promises you riches beyond your wildest dreams from just 5 minutes of work a day.
You're interested. You watch the video. Maybe you even invest in the product that he's selling.
Regardless, you're hooked. Online business is where it's at, right...
The freedom to work from wherever you want in the world - whether it's sandy beaches in Thailand or a cafe overlooking a charming European old town square...
Or the freedom to work whenever you want, freeing up more time for personal relationships, fitness goals, and generally not having to punch a timecard...
...or maybe you are just completely sick of the 9-5 until you die gig.
So you build a website. You start tinkering with everything. You write content. You hit publish. And you wait for those visitors dollars to start rolling in...
And nothing happens.
Not even a single visitor. A week goes by. A month. Maybe even three months. Or worse, a year. Still, little (or no) people are finding your site. And the dollars are just not coming in.
Your goal to make money online was falling flat on it's face.
The frustration sets in. How do people really make money on the internet? Perhaps even a bit of depression begins to creep into the back of your mind, knowing that the only way to live the rest of your life is by staying in the safe but soul-sucking office job.
I know how you feel.
I've been building websites for 16 years now. I had to learn through guessing and testing. A lot of it.
And I didn't make money online for a long time, either. I had to screw up a lot, endure a lot of frustration and heartbreak, and generally try everything until I figured out how it really worked.
Does this sound familiar?
Harsh reality about making money online:

---
How would YOU like to make a bit of extra PASSIVE income?
I'm sure you would! Here is the cold, hard reality of making money online: It will probably take you at least one year to get the hang of it, figure out what works, and actually make some money.
And this assumes you are willing to work hard. Whether that means giving up some nights out partying, or just losing some sleep for your 9-5...it's going to take sacrifice.
Maybe you feel like you don't have the time?
Or perhaps there are just so many marketing scammers out there shoving crap down your throat, you don't know how to separate the good from the bad?
It's also much more difficult to make money by building a large "lifestyle" blog. I got lucky that mine took off (granted, I worked hard, but luck was involved). 99% of people would be better off trying their hand in something small like a niche site as a "test run".
If you do that and manage to make that first $100, you'll know it's possible.
The first $100 is always the hardest.
Now, I'm giving up all my secrets and teaching YOU you how to do it -- even if you've never made a cent ($0.01) online.
Without any need for super-advanced-techy-gadgets, unethical/spammy marketing tactics, or any of the crazy 5-figure price tags.
So, are you ready for this...?
Welcome to Noob Niche Site!
Course Curriculum
Bonuses, Baby
Available in days
days after you enroll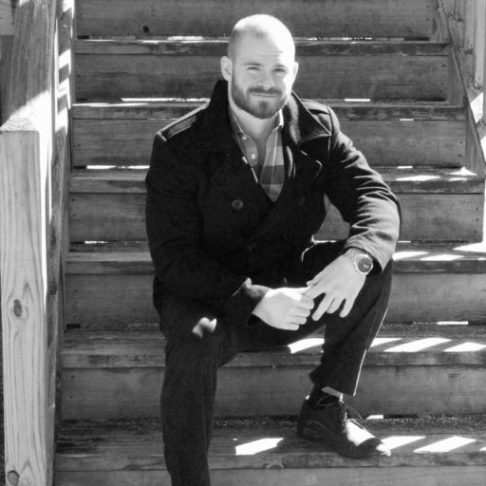 I tried affiliate marketing for about an entire year without much "success."
Almost all of my mistakes are addressed in Kyle's Pro Niche Site course. Using his "watch over my shoulder" style, Kyle showed clever approaches and channels that I had never thought of with affiliate marketing and digital products.
He also broke down how to REALLY select a niche ("fitness" is not a niche), how to analyze my competition, and most importantly, how to select and sell products.
Kyle Milligan
Professional Copywriter
Frequently Asked Questions
Can you still make money with niche sites in 2018?
Yes. I and many people still make livable incomes off of niche sites. People will always have problems, and solutions will always make money. "Noob Niche Site" teaches you how to find the problems and present the solutions (putting money into your pocket in the process).
I've been through your former "freebie" niche site starter videos; is this much different?
Kind of. This course is based off of videos that I used to give away as a freebie to new email subscribers. I've realized though that the information is far, far too valuable to continue doing that.
Are you guaranteeing I will make money?
Absolutely not. There are no guarantees in life, and good things take hard work!
What's this 30-day guarantee you have?
If at any time you decide "Noob Niche Site" isn't for you, I've got you covered with my no-strings-attached 30 day guarantee. Unlike some guru-course-hawkers, I won't make you "prove" you did the course or anything of the sort. Just email
[email protected]
and I'll send your money back.
Most web hosting plans run about $3-5 a month, paid annually. This is the only necessary investment to get started.
How much money do I need to get started with a niche site?
TL;DR me, will ya?
For $97, you'll get lifetime access to "Noob Niche Site" as well as the bonuses.
What's the difference between this and your "Pro Niche Site" offering?
Pro Niche Site is much more in-depth and also includes up to six months of individual coaching and guidance. It is very much a "VIP" kind of experience, and I only open it a couple times of year. In the future, it may only be open to those who have completed this very "Noob Niche Site" course.