Tired of the
"Make $100,000 In JUST 10 Days!!!" Marketing?
Yeah, me too.
---
We've ALL seen the videos.

"I earned $100,000 overnight! Here's how you do it, too!"
Imagine you're at work. You work in an office. The work is dull and you hate your co-workers. One day, you're browsing Facebook and you run across a video from an "internet marketing genius" who promises you riches beyond your wildest dreams from just 5 minutes of work a day.
You're interested. You watch the video. Maybe you even invest in the product that he's selling.
Regardless, you're hooked. Online business is where it's at, right...
The freedom to work from wherever you want in the world - whether it's sandy beaches in Thailand or a cafe overlooking a charming European old town square...
Or the freedom to work whenever you want, freeing up more time for personal relationships, fitness goals, and generally not having to punch a timecard...
...or maybe you are just completely sick of the 9-5 until you die gig.
So you build a website. You start tinkering with everything. You write content. You hit publish. And you wait for those visitors dollars to start rolling in...
And nothing happens.
Not even a single visitor. A week goes by. A month. Maybe even three months. Or worse, a year. Still, little (or no) people are finding your site. And the dollars are just not coming in.
Your goal to make money online was falling flat on it's face.
The frustration sets in. How do people really make money on the internet? Perhaps even a bit of depression begins to creep into the back of your mind, knowing that the only way to live the rest of your life is by staying in the safe but soul-sucking office job.
I know how you feel.
I've been building websites for 16 years now. I had to learn through guessing and testing. A lot of it.
And I didn't make money online for a long time, either. I had to screw up a lot, endure a lot of frustration and heartbreak, and generally try everything until I figured out how it really worked.
Does this sound familiar?
But first...
The 9:30 - 4:15 Story...
---
Let me tell you a quick story about myself.

That cool? Great.
First off, I'm Kyle. I'm originally from California (Sacramento > San Diego > Los Angeles), but...
These days, I live in Prague (that's in the Czech Republic, a country in Central Europe).
I've also lived in...
Krakow, Poland
Kiev and Odessa, Ukraine
Istanbul, Turkey
Budapest, Hungary
Barranquilla, Colombia...
...and many, many other trips to other countries throughout the world.
Building out my various websites that make me money allowed me to do all of that (and continue to survive), but....
Before that, I was a computer engineer - and a well paid one, at that! I was young, had a ton of money, a sweet car and apartment, and...
... I absolutely hated my life.
Do you know what my day used to look like when I was a computer engineer?
Well, it was actually just one block from the beach in Santa Monica, California. I was fortunate enough to make good money, and walk to work.
Life could have been a HELL of a lot worse...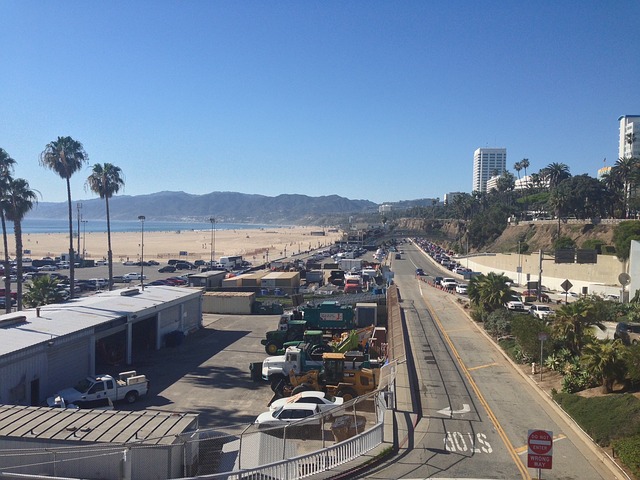 But the job was a joke.
After working there for two months, I realized I didn't need to do much of anything. I ended up lasting about one year and three months, in total.
Want to know how pathetic my day was before I quit?
Well, here you go...
9:00 am: I'm supposed to be at work, but this was the time I was just leaving my house.
9:30 am: Walk into work.
10:45 am: Go to the private roof with my friend and drink coffee for 45 minutes.
11:30 am: Grudgingly go back to work.
12:30 pm: Take my lunch and head to the gym...for an hour and a half. Sometimes I stopped at Chiptotle, too.
2:00 pm: Get back to my desk...be bored...
2:30 pm: Go back to the roof with my friend...AGAIN, for 45 minutes.
3:15 pm: Back to the desk. Anything happen? Nope.
3:30 pm: Go to my car (underground parking). Take a nap.
4:00 pm: The time my boss would leave. I'd make sure to be at my desk in case he stopped by on the way out.
4:15 pm: The boss is gone?! Time to leave!
It might sound okay on paper, but...
I was miserable.
So, I Quit. Insanity...Right?

---
I was 24 years old and making $100,000.

Yeah, some might call it insanity. Actually, many did :)
At the time, I had a large "authority" blog, and still do (it's probably how you found this page!). But it wasn't making much, only $100 or so a month.
I knew I needed to diversify.
So I built my first niche site about various tequila products (what can I say, I'm a California boy who loves his tacos and tequila). Within a month it got it's first sale.
It wasn't even a tequila product.
It was a box of "potato chip chocolates" that someone had bought after clicking my link.
I made a whopping $0.56 on it.

That tequila site still makes me a bit of money, years later...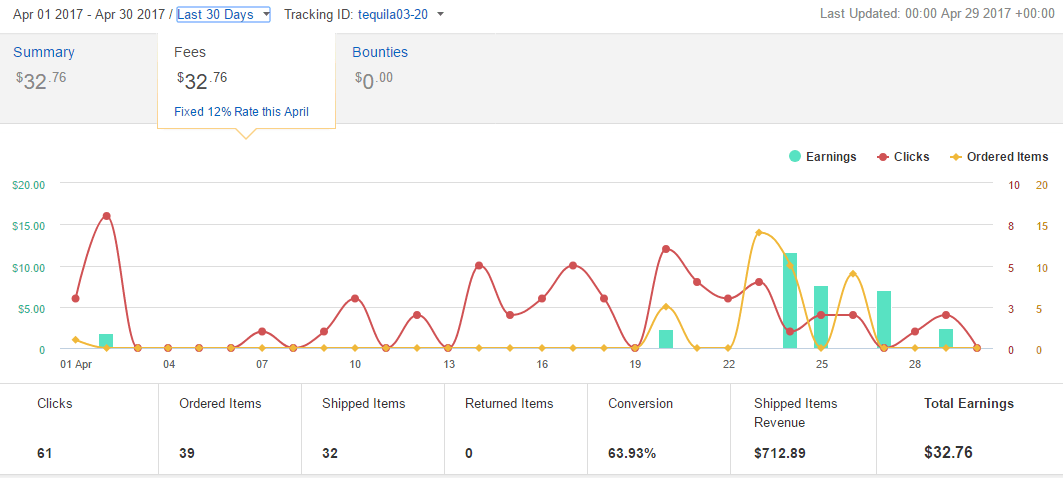 But...it was something.
I didn't want to put all my eggs in one basket of my big site -- what if it never got bigger?
That first tequila site didn't work out. It was successful, but not enough money.
So, I revisited the niche site idea later in the year...
...because my bigger website/blog wasn't working. I was worried I was going to end up broke, and moving back to California to live with Mom and Dad.
Talk about a nightmare. All those claims that I was insane were...well, about to come true.
Since then, things turned around and the big site really took off.
But by that time, I'd built a small site about living in Ukraine (UkraineLiving.com). I published the first posts, and in few months...this happened: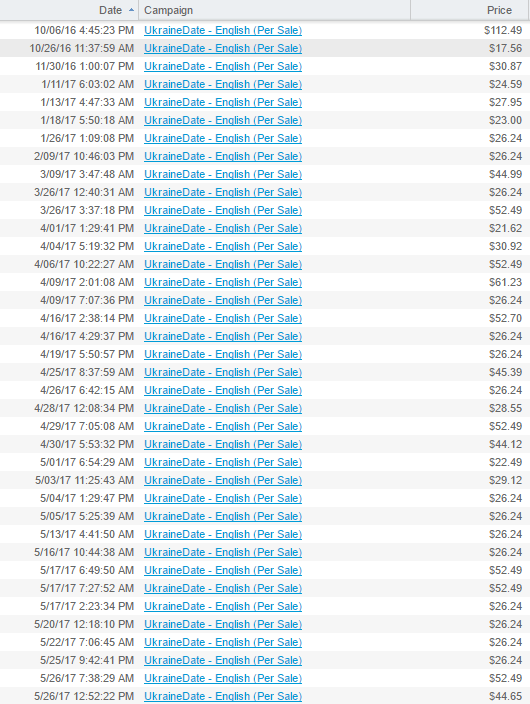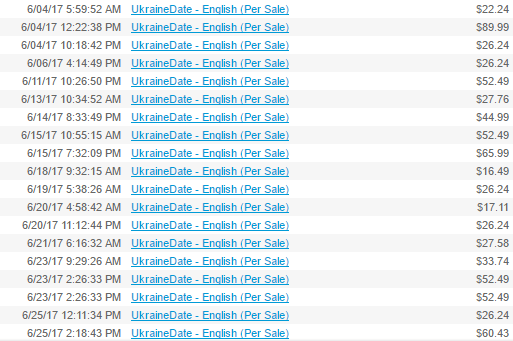 ---
And...that's only 1 affiliate product.
For only 1 of my many websites.
Here's another example (I started this site early January '17, and got sales within just a couple of weeks).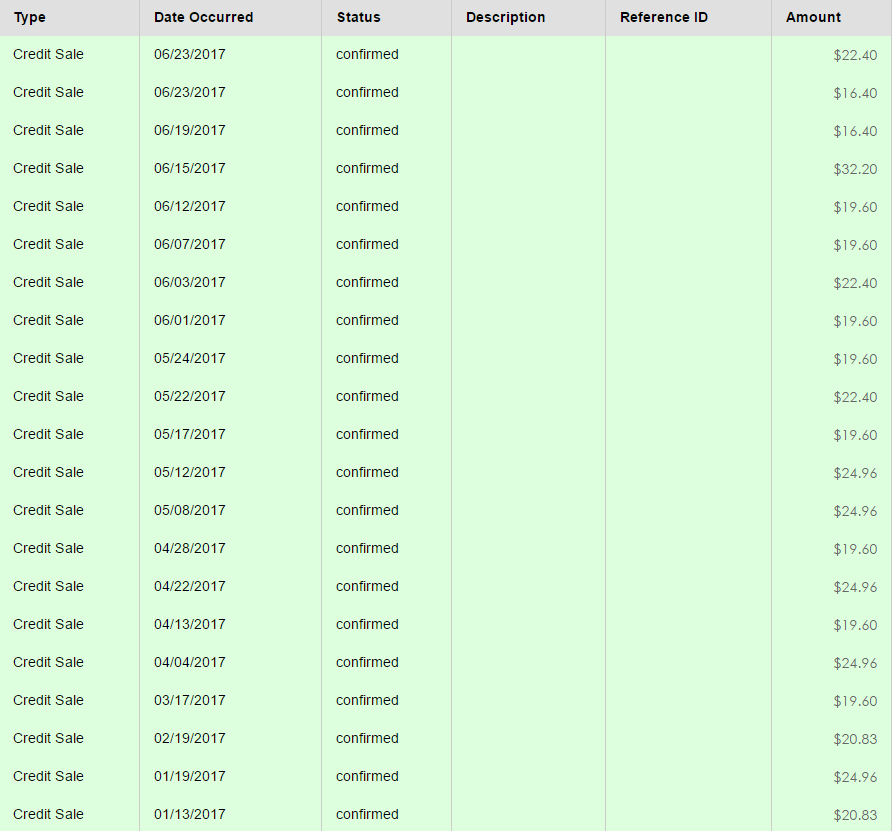 And another...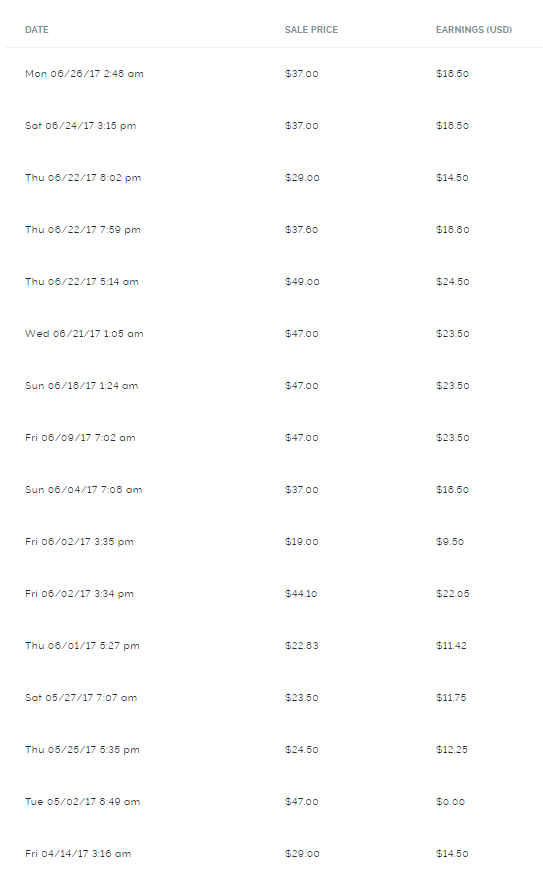 Truths About Making Money Online

---
How would YOU like to make a bit of extra PASSIVE income?

I'm sure you would!
Here is the cold, hard reality of making money online:
It will probably take you at least one year to get the hang of it, figure out what works, and actually make some money.
And this assumes you are willing to work hard. Whether that means giving up some nights out partying, or just losing some sleep for your 9-5...it's going to take sacrifice.
Maybe you feel like you don't have the time?
Or perhaps there are just so many marketing scammers out there shoving crap down your throat, you don't know how to separate the good from the bad?
It's also much more difficult to make money by building a large "lifestyle" blog. I got lucky that mine took off (granted, I worked hard, but luck was involved).
99% of people would be better off trying their hand in something small like a niche site as a "test run".
If you do that and manage to make that first $100, you'll know it's possible.
The first $100 is always the hardest.
Now, I'm giving up all my secrets and teaching YOU you how to do it -- even if you've never made a cent ($0.01) online.
Without any need for super-advanced-techy-gadgets, unethical/spammy marketing tactics, or any of the crazy 5-figure price tags.
So, are you ready for this...?
Presenting...
---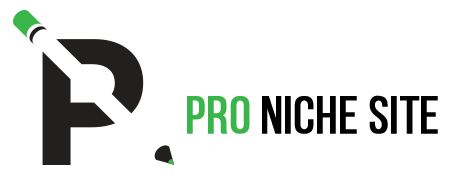 How to Make Your First $100 Online
The Proven System to Give You a Heads Start
Towards Financial Freedom, and Give Your Boss a Final "Goodbye"...
...or, something worse than that ;)